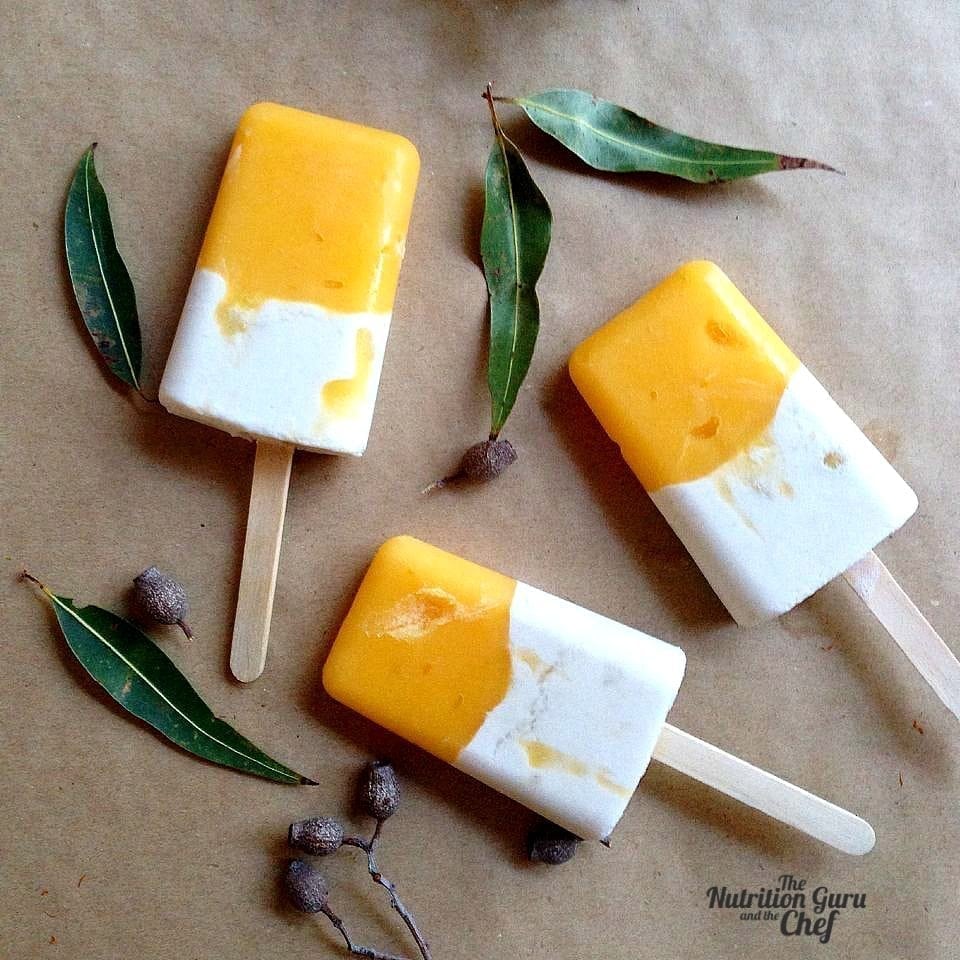 Mango and Coconut Ice Blocks recipe
These tasty ice blocks are a cool treat that both healthy and easy to make! Perfect for those hot summer days. While they are freezing, throw on your favorite summer bikini or swimsuit and enjoy that beautiful summer sunshine...
(Makes 8)

Ingredients
The flesh from 1 large mango
1/2 cup (125ml) coconut milk
1-2 tablespoon honey, maple or brown rice syrup

Additionally:
Juice of 1 lime
Small handful of macadamia nuts

Directions:
1. Peel mango and blend until smooth

2. Spoon the pureed mango into the bottom of the ice block moulds

3. Place moulds in freezer and freeze until mango has set enough to pour the coconut mixture on top.

4. Blend coconut milk and honey/syrup together in the blender until smooth. You can then add macadamia nuts here if desired and pulse slightly.

5. Pour the creamy mixture onto the frozen mango mixture in the moulds

Place back in freezer until the mixture is set (approx. 4 hours or overnight).
*Recipe moderated from http://www.thenutritionguruandthechef.com/2015/01/19/healthy-weiss-bars-mango-coconut-and-macadamia-pops/ and bought to you by Carla Swimwear.